A general purpose Chrome-Carbide Weld Overlay Plate suitable for various applications.
High Impact and Abrasion Resistance.
Avweld's AbrasaPlate® is a high quality chrome-carbide weld overlay (CCO) wear plate, used for applications requiring severe abrasion and wear resistance. It is available in various dimensions of clad hardfacing overlay, and mild steel backing plate. It is easy to work with, can be rolled, welded, and formed.
It is available in standard sheets of up to 2.2×3.0m, or cut to size for a specific application. Avweld can supply with studs welded or holes drilled. AbrasaPlate® is commonly used for a replacement in applications where Q&T plate (such as Bisalloy or Hardox) is inadequate. Typical life extension over Q&T 400 is a minimum of 4 times, and can be up to 10 times, depending on application.
Avweld have been the East Coast of Australia's leading Wear Plate distributors for over 30 years.
<Download AbrasaPlate Wear Plate Brochure

>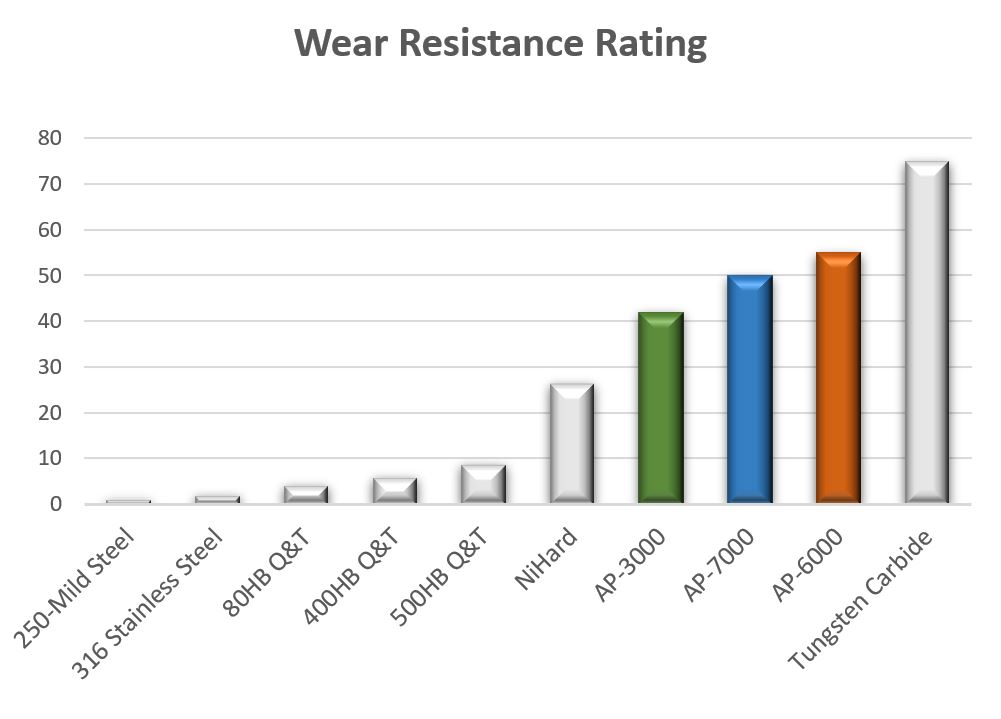 COMMON SIZES
3 on 3
6 on 8
12 on 8
4 on 4
8 on 6
12 on 12
4 on 6
8 on 8
17 on 12
5 on 8
9 on 10
20 on 10
6 on 6
9 on 16
Other sizes on request
COMMON APPLICATIONS
Chutes
Truck Beds
Buckets
Ducts
Screen Plates
Hoppers
Pump Casing
Transition Segments
Crushers
Fans
Elbows
These are the benefits
♦ Weld overlay hardfacing on mild steel backing
♦ Higher abrasion resistance compared to stainless steel, Quenched & Tempered steel
♦ Higher abrasion and impact resistant than ceramic
♦ Easy to form, weld, roll
♦ Can be cut by plasma
♦ Different grades for different applications
♦ Excellent impact and abrasion resistance
♦ Available in sheet form, replaceable wear liners or fully fabricated assemblies