Australia has a proud history as a center of manufacturing excellence. In the 21st century, manufacturing and engineering operations are forced to be lean to survive. Process efficiency needs to be maximised, and maintenance costs minimised. In order to do this, Avweld use a range of advanced materials and processes to help all kinds of manufacturing operations operate their machinery more economically.
Using automated thermal spray and weld repair systems, Avweld is capable of reclaiming damaged and worn shafts and journals. Depending on the application, specific materials can be chosen for the longest life possible, reducing further wear, or just reclaiming dimension. Reclaiming worn equipment frequently costs significantly less than new components, and often with superior quality and life-expectancy to OEM components.
Avweld have a range of services which are used in every area of Australian industry, ranging from food production, chemical and plastics manufacturing, agriculture, construction, drilling, fertiliser manufacture and water-production. Our engineers are experienced at solving wear-problems, and can offer expert advice in most applications.
Leave Your Details and We Will Contact You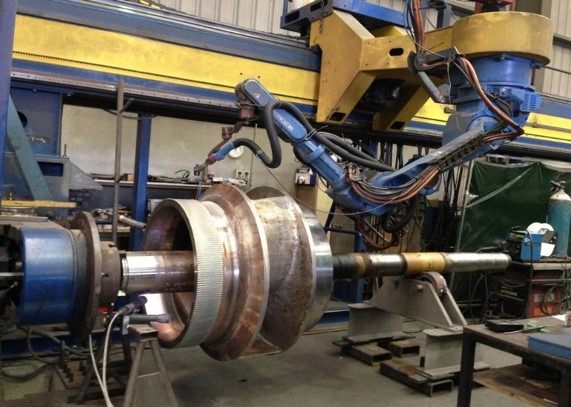 | PRODUCTS | TECHNOLOGIES USED |
| --- | --- |
| AbrasaPlate wear plate | PTA Welding |
| AbrasaPipe wear pipe | HVAF thermal spary |
| Valve refurbishment | HVOF |
| Journal repair | Plasma spray |
| AbrasaStud wear buttons | Strip Cladding |
| Chute and Duct manufacture and hardfacing | Twin wire arc spray |
| General hardfacing | DuraTrax polyurethane spraying |
| Reclaimer bucket manufacture and hardfacing | |
| Vacuum pump overhaul and hardfacing | |
| General pump overhaul and hardfacing | |
| Pump Sleeves | |
| Fans and Impellers | |
| Rotary Valves | |